The Suzuki Jimny is a small and capable 4×4 SUV that is popular around the world for its ability to match larger, more expensive 4×4 SUVs. Since its launch in international markets, the new 4th generation Suzuki Jimny has sold out in all markets it has entered. So where is the Indian Maruti Suzuki Jimny? If rumours are to be believed, it could arrive next year.
The Affordable 4×4
The Suzuki Jimny is an SUV with heritage that goes as far back as the 1970s. For us Indians, we will be more familiar with the 2nd generation Suzuki Jimny that launched here as the Maruti Suzuki Gypsy. The India-spec long wheelbase Maruti Gypsy was an instant success in India, revered by off-roading enthusiasts.
Maruti Suzuki continued production of the Maruti Gypsy till 2017 and since then, the Indian market has been waiting for the return of the affordable 4×4 from Maruti Suzuki. When Maruti Suzuki brought the Suzuki Jimny to India for the 2020 Auto Expo, speculation began that the Jimny would launch in India soon. This was further strengthened when news broke that Suzuki would be using its Indian plants to boost production numbers for the Suzuki Jimny.
Suzuki Jimny's Global Popularity
The new 4th generation Suzuki Jimny is built like a traditional 4×4 off-roader. It uses a steel ladder frame chassis and live axles to offer maximum flexibility when off-roading. Combined with a 1.5-litre petrol engine producing 100 bhp and 128 Nm torque as well as a low range transfer box, the Suzuki Jimny is designed to be an off-roader from the ground up.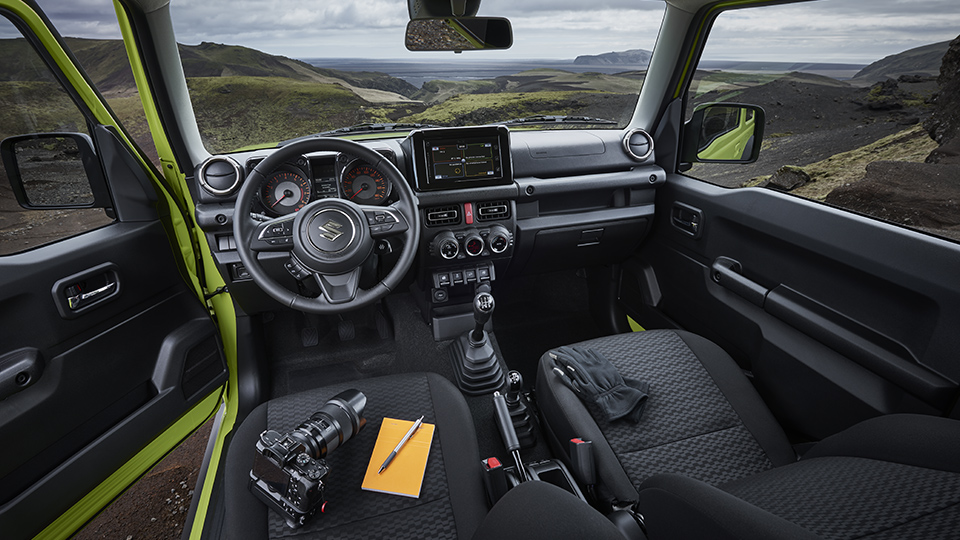 So just how popular is this small SUV? Mexico was the most recent market to receive the Suzuki Jimny and the 1,000 units that were available were all sold out within three days. To put this into perspective, the 2020 Mahindra Thar achieved similar fanfare in its first month with 20,000 bookings immediately after launch. While on sale in Europe, the Suzuki Jimny had a waiting period of up to one year.
Maruti Suzuki Jimny Expected Price & Launch Date
Maruti Suzuki has so far not committed to a launch date for the India-spec Maruti Suzuki Jimny/Gypsy. However, most reports point towards a 2021 launch, which should allow it to generate enough fanfare for itself without being crowded by the 2020 Mahindra Thar.
As for expected price, the 2020 Mahindra Thar serves as a good benchmark for pricing of a 3-door 4×4 SUV. The Maruti Suzuki Jimny could be priced slightly lower at the ₹8 lakh to ₹10 lakh price range. This would allow Maruti Suzuki to market it through its Nexa dealerships as a premium product.
Maruti Suzuki Jimny Specifications
Engine: 1.5-litre petrol engine
Transmission: 5-speed manual transmission
Power Figures: 100bhp and 128Nm torque
Suspension: 3-link full-width rigid axle suspension
Off-Road Capability: 4×4 low range transfer case, Brake LSD Traction Control, Hill Hold Control, and Hill Descent Control
Safety: Dual front airbags, ABS